PACK OF 3 ORGANIC MUSLIN CLOTHS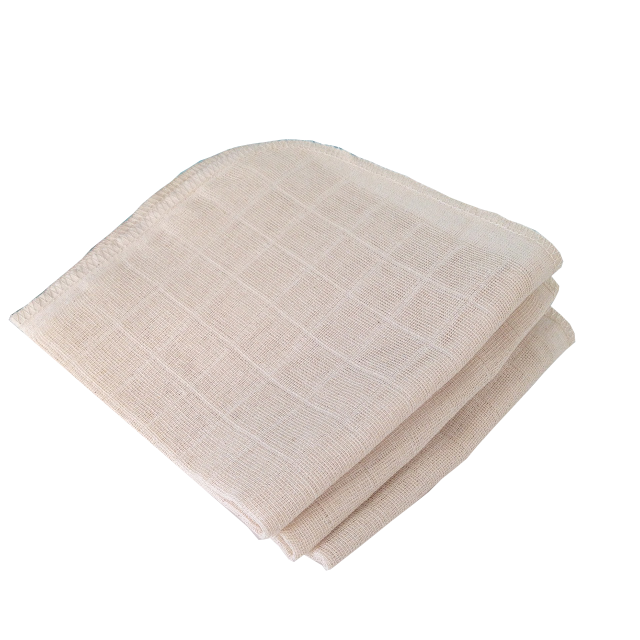 Pack of 3 Organic Muslin Cloths
---
---
100% organic cotton muslin cloths. Soil association approved. Machine washable. These have a netted texture perfect for everyday facial exfoliation, cleansing and product removal. A muslin cloth is more hygienic than a regular face cloth due to a quicker drying time. Can be used as part of your dry brushing routine. You can alternate between a bamboo mitt in the morning and the muslin cloth in the evening for maximum exfoliation and facial toning.
Certified Organic Cotton

Cleansing
Exfoliating
Machine Washable
Pack of 3
Size 25 x 25cm
Vegan
How to use your organic muslin cloth; Use damp as a face cloth. To use for dry brushing the face, use a massaging technique of gentle small circular movements over the face and neck area. This is more effective if you make an O shape with the mouth so that the skin is firm whilst doing this.
Materials; Made in the EU from organic cotton grown in Uganda and Kyrgyzstan according to Global Organic Textile Standard (GOTS). Manufactured under fair and safe working conditions.
Packaging Free
---
The item has been added to your basket