A product developed to reduce itching and inflammation of bites and stings acting as an anti-histamine. Clicking the Zap Ease around the bite/sting localises the poison and inhibits the histamine release that causes the urge to itch. The Zap Ease creates a tiny electrical impulse that causes the brain to release pain killing endorphins.  Tested by the London Hospital of Hygiene and Tropical Medicine.  The Zap Ease will last for approximately 1000 bites or up to 5 years.
Suitable for mosquito and other insect bites, jelly fish stings and nettle stings. 
Zap-Ease is completely safe for the human body and an incredibly effective treatment for insect bites. Being extremely lightweight and compact, it is the perfect companion for traveling trips. 
No batteries required

Reduces inflammation and itching

No Toxic Chemicals

For Mosquito, Insect Bites, Jelly Fish & Nettle Stings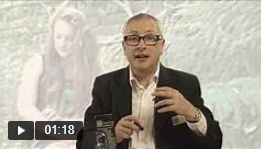 Not suitable for those fitted with a pacemaker or children under 2 years. 

Packaging; Recyclable card. Check local recycling for plastic insert.