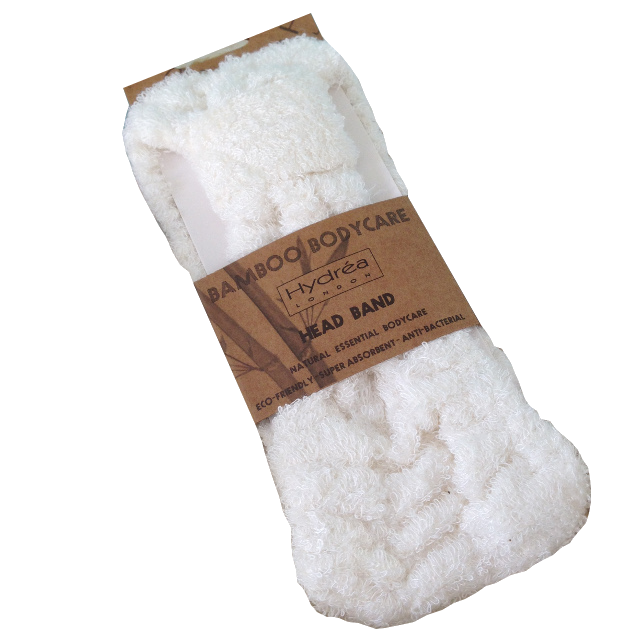 Hydrea Bamboo Headband
---
---
Luxuriously soft Bamboo Headband an eco-product made by Hydrea London. Elasticated for superb grip and comfort.  Effectively keeps hair tidy and away from the face. making it ideal for cosmetic applications, facials and exercise activities.
Eco-friendly - Super Absorbent - Antibacterial
Composition 60% Bamboo / 40% Cotton
Machine Washable at 50 degrees C.
Elasticated
Vegan
ABOUT BAMBOO 
Bamboo is a fast-growing grass which grows naturally and organically without the need for chemicals. It produces more oxygen and absorbs carbon dioxide more than an equivalent stand of trees, making it a sustainable and eco-friendly resource. When harvested the extensive root system is left intact allowing for rapid self-regeneration while helping to prevent soil erosion. Bamboo is 100% biodegradable.
Peace of mind - bamboo fabric is made from Moso Bamboo - this is not the type that pandas eat!
Packaging; Fully recyclable cardboard.
---
The item has been added to your basket