Size; 100ml
Organic vegan Black Cumin oil by Fushi recommended for dry skin, flaky skin and internally. Black cumin seed is an important medicinal oil that been used for centuries in Arabian, African and Asian countries. It is rich in omega 6 and 9, vitamin B1, B2, B3, folic acid and many minerals including iron and calcium. It can be taken internally or used externally as a head or chest rub, as one of its most well known benefits is for the respiratory system. This ancient energising oil boosts vitality and helps calm the nervous system, promote healthy digestion and is thought to be beneficial for flatulence and constipation.  When taken internally it can be used to help improve the condition of hair, skin, and nails, and it can also be used to treat these areas topically. It is thought to be useful for skin conditions such as acne and various forms of eczema.
Organic

Cruelty Free

No GMO

For Flaky, Dry skin

Can be taken Internally
Suitable for Vegans
Discover more about the brand Fushi.
How to use Fushi's Organic Black Cumin Seed Oil; Take 1-2 teaspoons daily with food or as directed by a healthcare professional. Can also be drizzled over a salad or blended into a smoothie. Massage externally into affected area daily. 
Ingredients; Organic Black Cumin Oil - Organic Oil of Nigella sativa, Cold Pressed, Unrefined, Organic.
Country of origin: Egypt
Certified Organic by the Soil Association Licence No: DA22368. EU Organic Certified GB-ORG-05 EU/non-EU agriculture.
Black cumin seed oil
Nutritional Information

Typical value per 100g

Energy

3700kJ/ 745 kcal

Total Fats

91  g

     of which saturates 

20  g

     of which monounsaturates

20  g

     of which poly-unsaturates

55  g

     of which trans fats

< 0.5 g

     of which cholesterol 

< 2.5 g

Carbohydrate

0  g

Protein

0  g

Salt

0  g

 

 

 

 

Principal constituents

 

Palmitic acid

6-16 %

Stearic acid

1.5-8 %

Oleic acid

15-28 %

Linoleic acid

25-65%
Packaging; Recyclable glass bottle. Check local recycling for cap.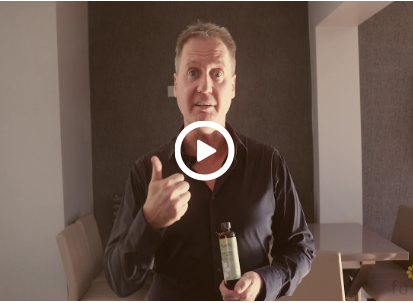 Click the product video link below to discover more about the health benefits of Black Cumin Seed Oil.