Size 95g
Please note that this bar is not suitable for use with Hard Water. See notes below under; Tips from friendly soap. 
An Eco Friendly and plastic free alternative to bottled shampoo. Friendly Soap Shampoo bar contains Castor Oil, Coconut Oil and Olive Oil. A natural way to nourish and cleanse your hair whilst being environmentally kind.  This handmade compact bar creates a creamy lather that will cleanse and care for your hair and scalp. Fragranced with refreshing aromas and conditioning essential oils of Lavender & Tea Tree both known for their anti bacterial properties. A shampoo bar will typically be the equivalent of 3 bottles of conventional shampoo.
Friendly soap is;
Palm Oil Free

Cruelty Free

Rated best with ethical consumer

Free from Parabens, Sulphates, Triclosan, Phthalates

Plastic Free Packaging

Vegan 

Unsuitable for Hard Water/Dyed or Treated Hair
Discover more about Friendly Soap
How to use Friendly Soap Lavender & Tea Tree Shampoo Bar; Apply to wet hair. Run the shampoo bar over your head in one direction (front to back), as to avoid causing unnecessary knots. Once you have a good amount of shampoo on top of your head, massage it into your scalp with your fingers. Rinse with water until ALL the shampoo is out. 
Tips from Friendly Soap;
If you are new to using Shampoo bars, your hair may go through a transitional phase of adjustment. You may feel there is a waxy residue or frizziness to your hair.  This is normal and is your hair adjusting and will settle after a short period of usage. Start by using a small amount and wash every few days. After your hair rebalances you will have soft and manageable hair.
Hard water - The chemical reaction, when used in hard water, will make it difficult to rinse out and leave behind a buildup of residue.  The Apple Cider vinegar method may help but ideally, you will need to rinse your hair with soft water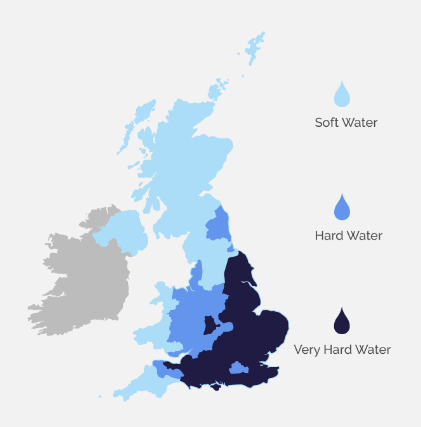 If your hair needs help adjusting to using the shampoo bar, Friendly Soap recommends using Apple Cider Vinegar with mother** as a rinse (one part vinegar to 4 parts water) instead of using a conditioner. This will help restore the pH balance of your scalp and remove old chemicals. It will also protect the hair shaft and give your hair shine.
Mother - the natural bacteria found in Organic Raw Vinegar.  This can be seen as cloudy strands in the vinegar.
Ingredients: Sodium cocoate, Sodium olivate, Sodium castorate, Aqua, Lavandula angustifolia (lavender) essential oil, Melaeuca alternifolia, (Tea tree) essential oil,  Allergens from essential oils; linalool, limonene, geraniol, 
Packaging: Recyclable box.