CRUELTY FREE VEGAN DENTAL FLOSS - PLANT BASED PACKAGING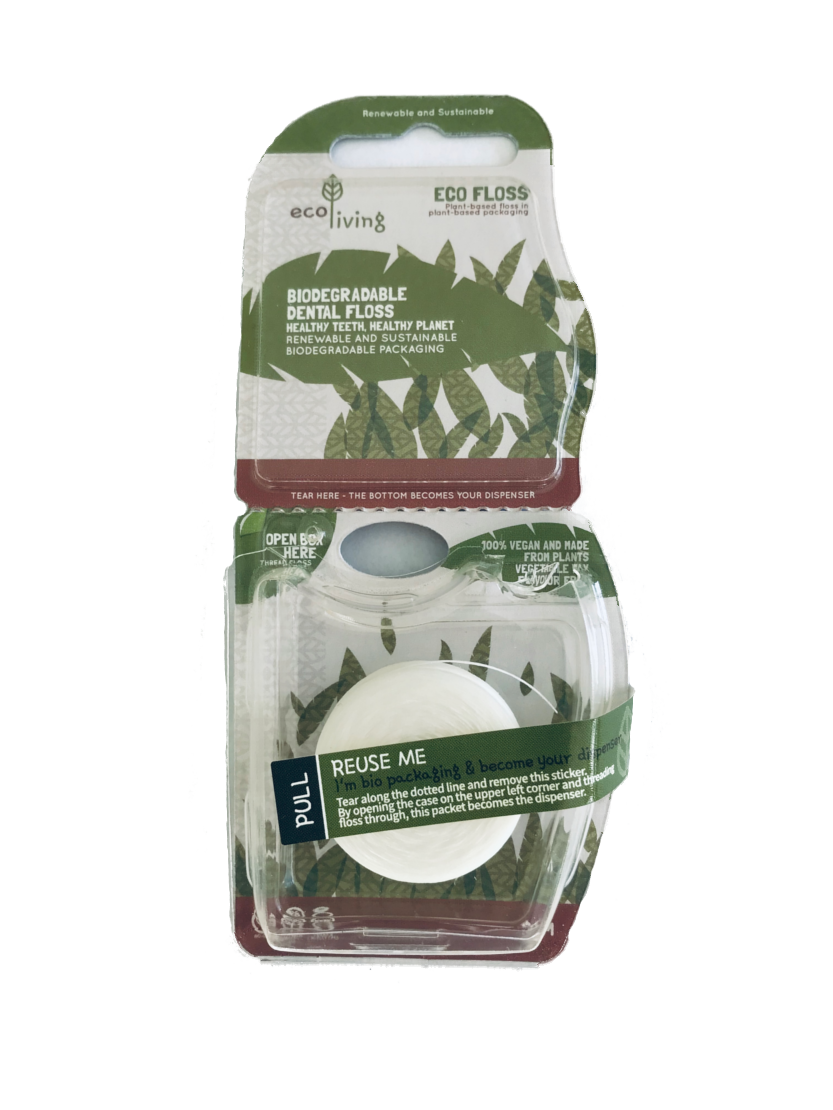 Cruelty Free Vegan Dental Floss - Plant Based Packaging
---
---
Here at The Natural Shop, we have spent time trying to find an ethical alternative to nylon or silk dental floss, and we're over the moon to discover Eco Floss. Natural Floss is usually made with Silk fibre which is not cruelty-free, to make silk fibre Silkworms are boiled or gassed alive. You can find other corn flosses sold in jars but these are sourced from China with no traceability of the raw ingredients, added to which in China products are still tested on animals. This Eco Floss is made by an EU manufacturer from 100% renewable resources instead of the normal crude oil plastic alternatives and uses 80% fewer greenhouse gasses than regular floss. Made of corn and food-grade vegetable wax only. Eco Floss is 100% vegan and also has NO GMO contained. Made in the EU and packaged in plant-based packaging. Generous 50m bobbins.
Cruelty-Free

Biodegradable/Compostable

Ethically Sourced

Plant-based Biodegradable Packaging

50m Bobbin
No GMO
Made in the EU
Packaging doubles as a dispenser
Part of the Eden Reforestation Project
1 Tree planted for every floss sold
VEGAN
Ingredients; Corn, Food Grade Vegetable wax.
 Packaging; Biodegradable plant-based
---
The item has been added to your basket